Field Accessories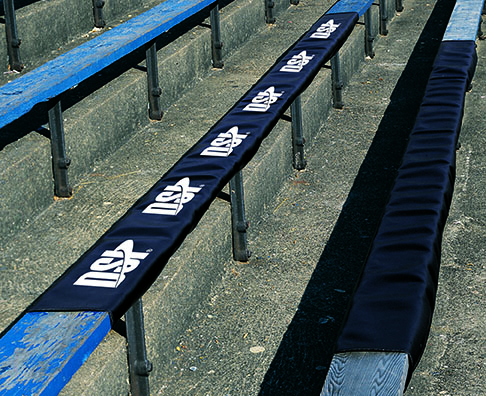 Bleacher Cover
SKU: BCBL
Price: $42.95
Bleacher Covers are 15″ wide by 15′ long.
Bleacher Covers can be imprinted with a 1-color school logo or design. Add $35.00 for screen/art charge and $2.75 per imprint.
Typically 5-6 imprints are printed on each bleacher cover, each where a person would sit.
Minimum: 15 imprints. Max imprint size 7" wide x 5" high.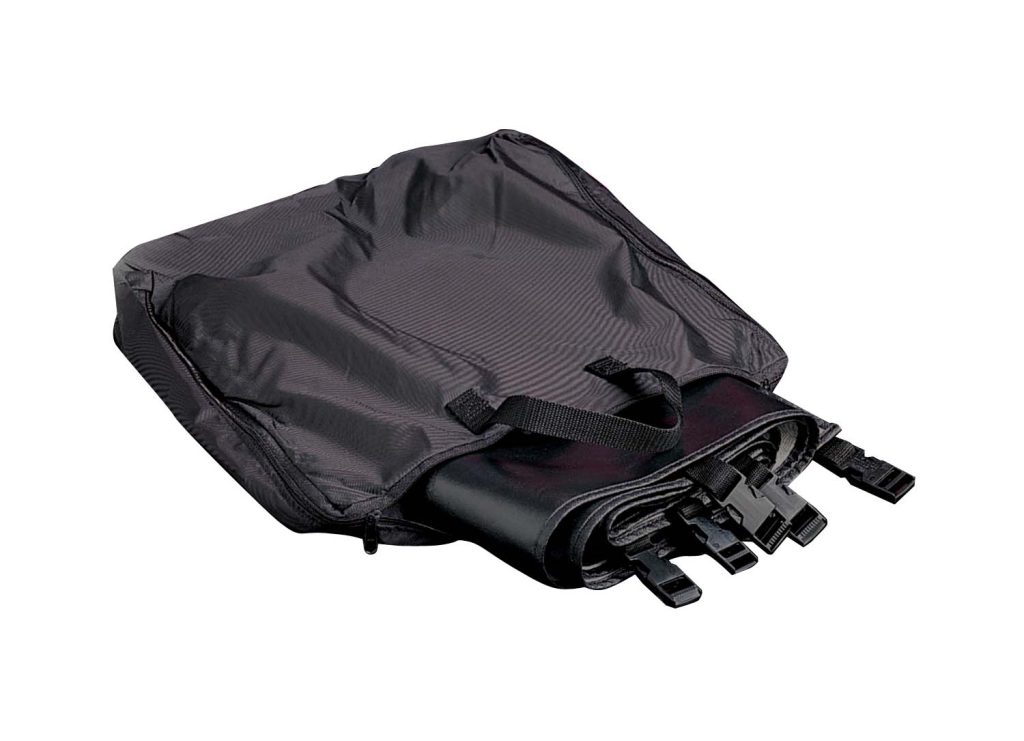 Bleacher Cover Bag
Versatile, heavy-duty nylon bag holds up to five bleacher covers or can be used to carry other accessories. Designed to carry your bleacher covers to and from the bleachers.
SKU: BCBA
Price: $10.95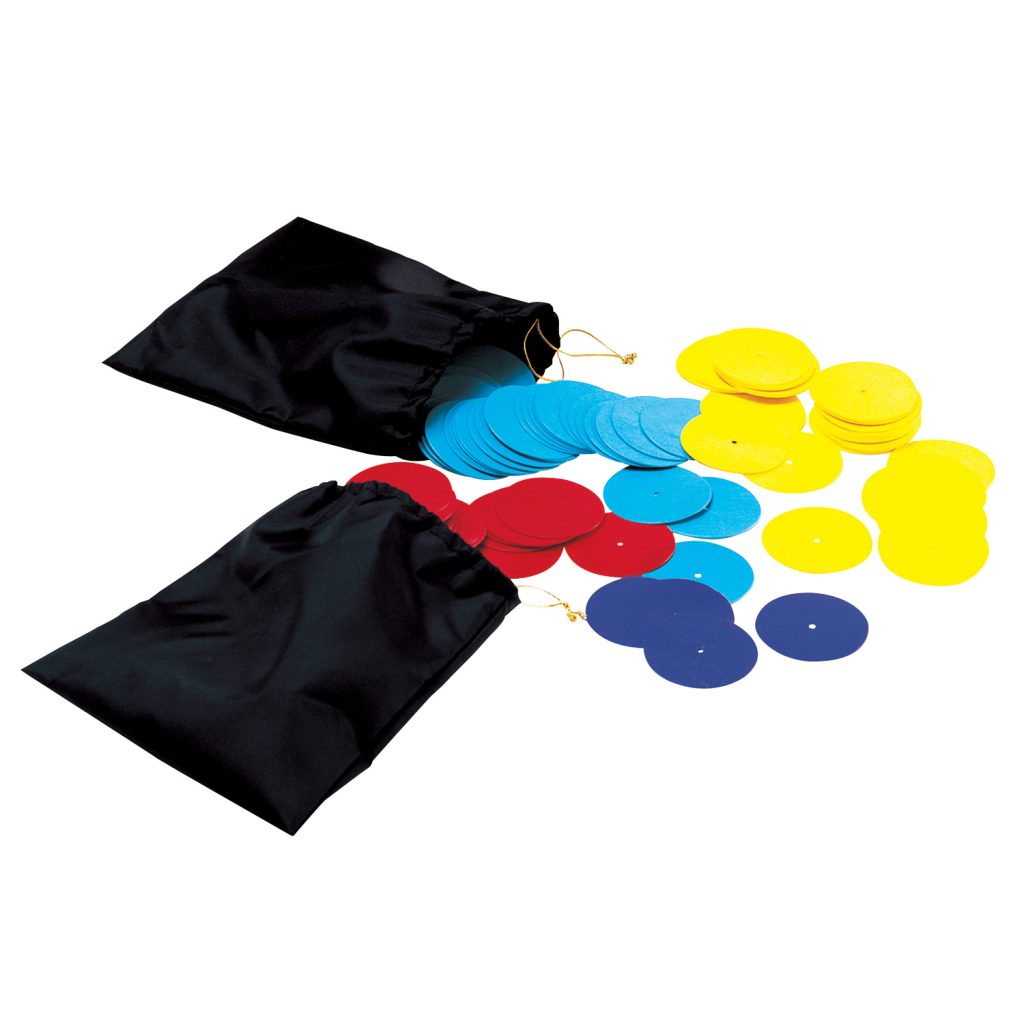 Drill Markers
Help your group learn new formations with these drill markers that work anywhere you practice.
2 3/4″ color coded durable plastic markers are packaged 50 or 100 per color in a nylon drawstring bag. Center hole allows for nail insertion to secure on field.
Colors available: red, yellow, light blue, royal blue, white
SKU: MADM50 (50 per color)
Price: $22.25
SKU: MADM100 (100 per color)
Price: $37.25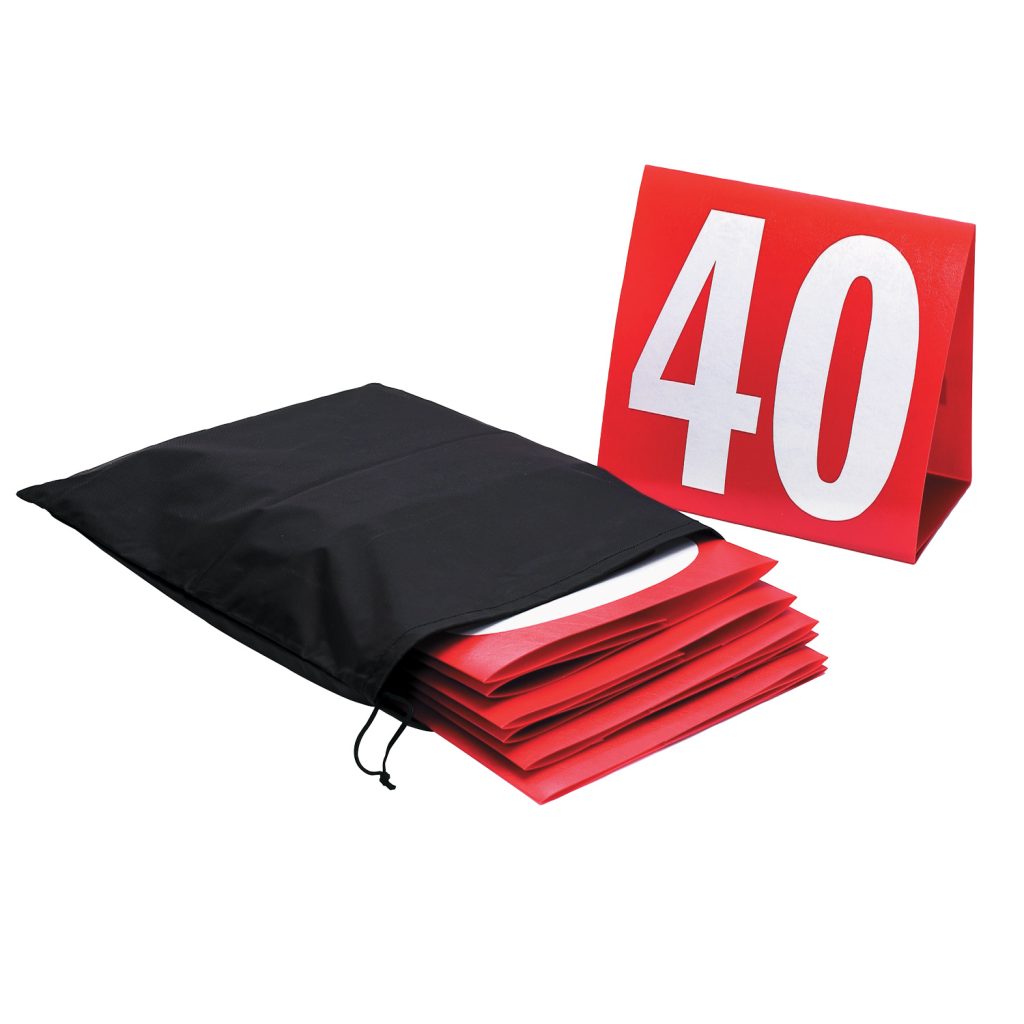 Yardline Markers
11″ x 11″, free-standing triangular yardline markers have die-cut tabs and slots on bottom panels that allow them to be secured with weights or two long nails in windy conditions
Set includes 11 durable plastic bright red markers, numbered "G" (goal) through "50" then back to "G" in 10-yard increments, imprinted with white ink on both sides

Nylon drawstring bag keeps markers organized and easy to carry
SKU: MAYM
Price: $75.00