Deluxe Concert Podium
This sturdy, carpeted 36" x 36" platform includes 12" legs, 6" removable step, removable back railing, anti-skid leg caps, and music stand cutout. Made of sturdy aluminum and is easily assembled. Available in black only.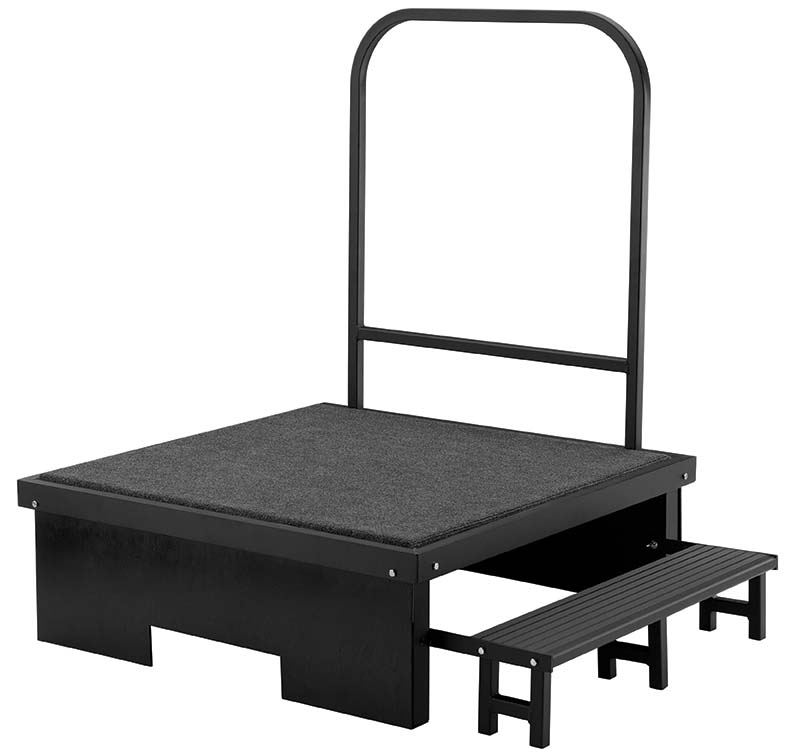 SKU: PDCPBD
Price: $896.00
Ships via FedEx
As of May 2, 2022, DSI has implemented a surcharge to all podiums, carts, and parts. Please check with your authorized DSI retailer for updated pricing.
Need help with podium assembly?
Visit our support page for video and printable instructions.