Exquisite Collection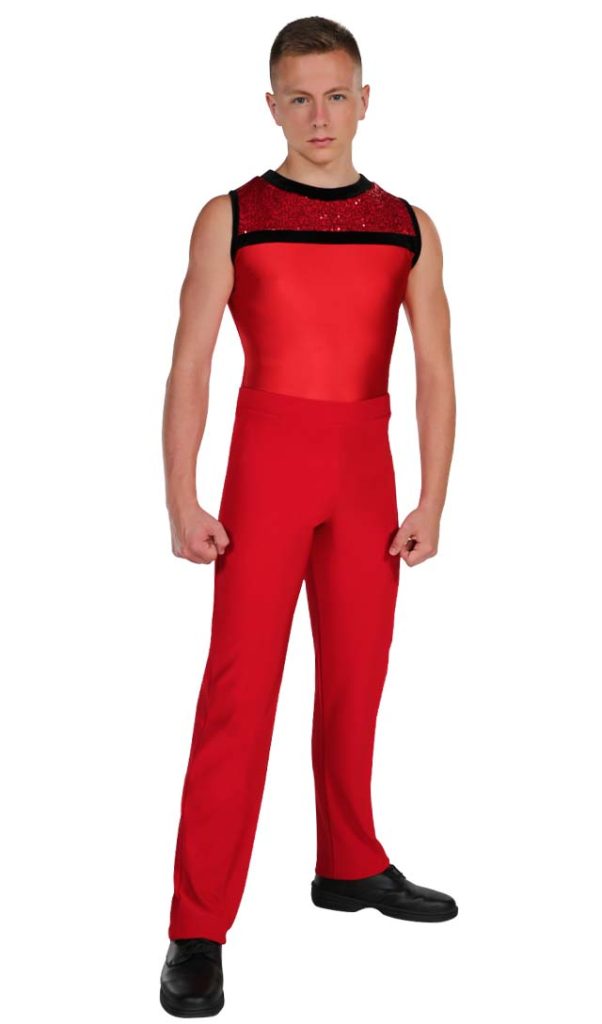 Red Male Top
Sequin Sleeveless Top
Black Trim
SKU: GUEXTUSL
Price: $80.75*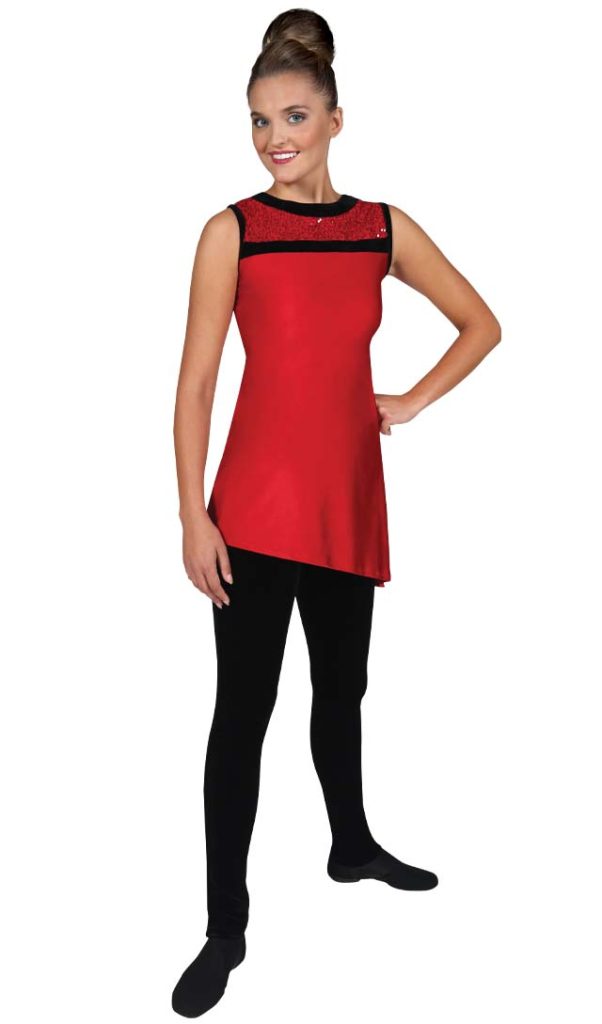 Angled Red Tunic
Sequin Sleeveless Yoke
Black Trim
SKU: GUEXTUSL
Price: $81.00*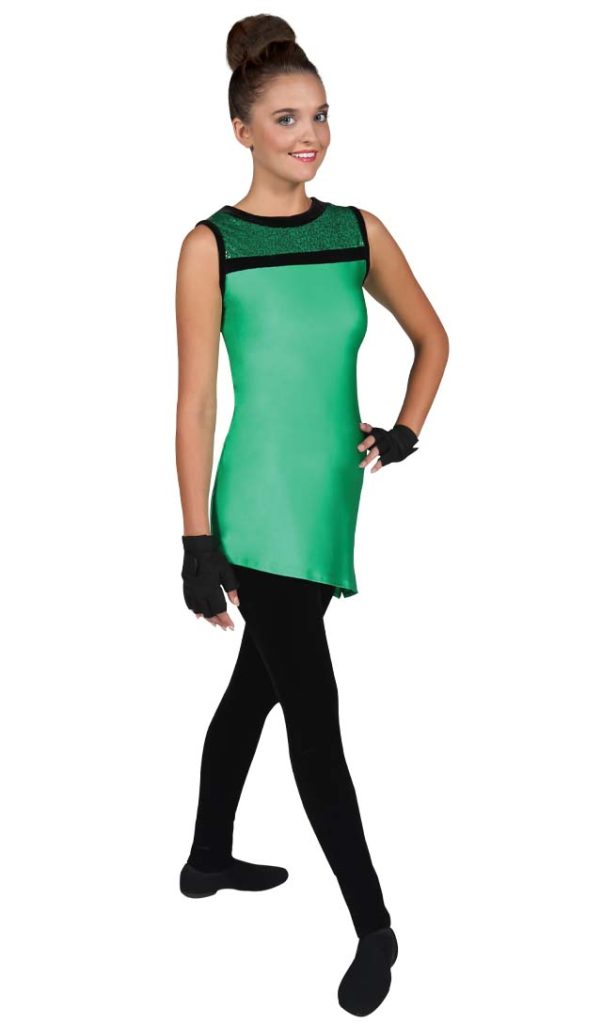 Angled Green Tunic
Sequin Sleeveless Yoke
Black Trim
SKU: GUEXTUSL
Price: $81.00*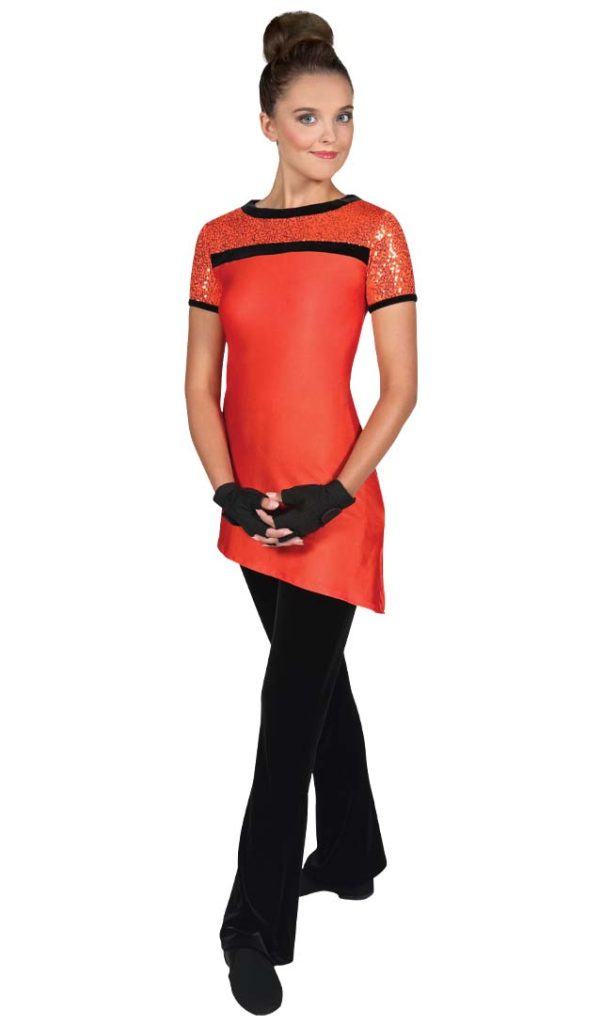 Angled Orange Tunic
Sequin Shore Sleeve Yoke
Black Trim
SKU: GUEXTUSS
Price: $87.25*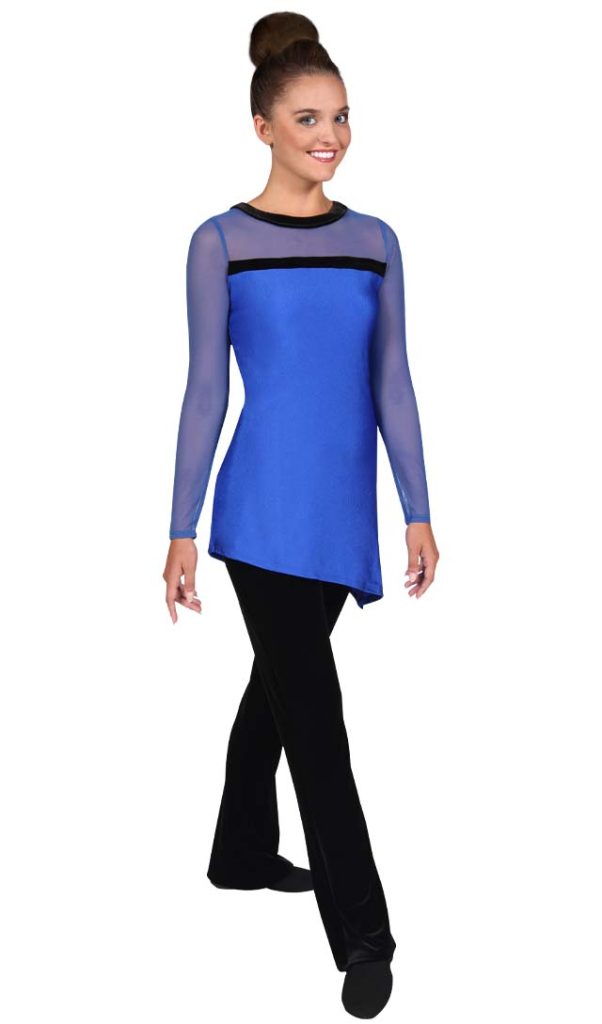 Angled Royal Tunic
Long Sleeve Mesh Yoke
Black Trim
SKU: GUEXTULS
Price: $92.75*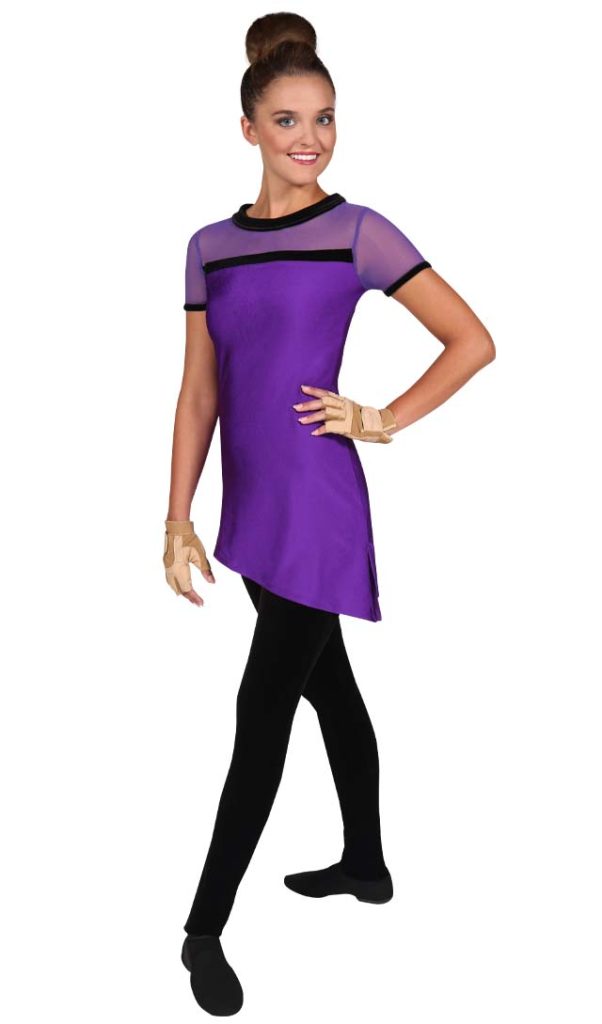 Angled Purple Tunic
Mesh Short Sleeve Yoke
Black Trim
SKU: GUEXTUSS
Price: $87.25*
The Exquisite Collection is a stunning outfit for your color guard when a quick turnaround is
required, Available in a wide variety of fabric and color options the Exquisite Collection ships in just 4 to 6 weeks!
Ordering the Exquisite Collection is easy. Select the bodice fabric and color, matching or contrasting trim, sleeve length and style, and hem cut. Don't forget to order the pants!
Color Options:

How to Order:
Step 1: Choose your bodice fabric option
Lycra
Stretch Velvet

Step 2: Trim Style
Matching Trim
Contrasting Trim

Step 3: Yoke (and sleeve) fabric option
Sparkle Sequin
Stretch Mesh
Step 4: Sleeve Style
Sleeveless (GUEXTUSL): $81.00
Short Sleeve (GUEXTUSS): $87.25
Long Sleeve (GUEXTULS): $92.75
Step 5: Bottom Hem Cut
Angled
Straight
* Sizing: 28-50 (please add $12.00 for chest 46-50)
NOTE: Minimum 4 pieces per style per color
Ship Time: 4 – 6 Weeks
Male Tops: Available in same options and prices as listed above
Pants: Pants, leggings, and boy cut shorts available.