6′ Command Center Podium
PODIUMS WITH A ROCK-SOLID WARRANTY
Welded, not riveted, for extra strength and durability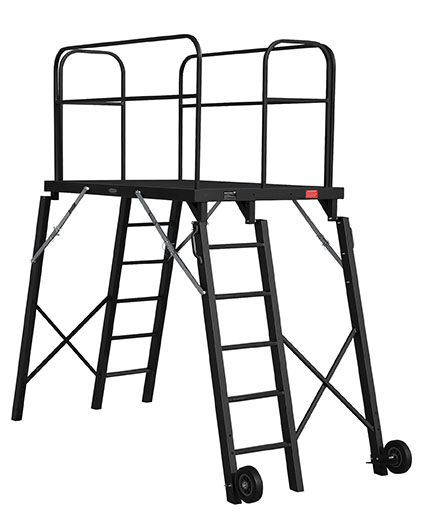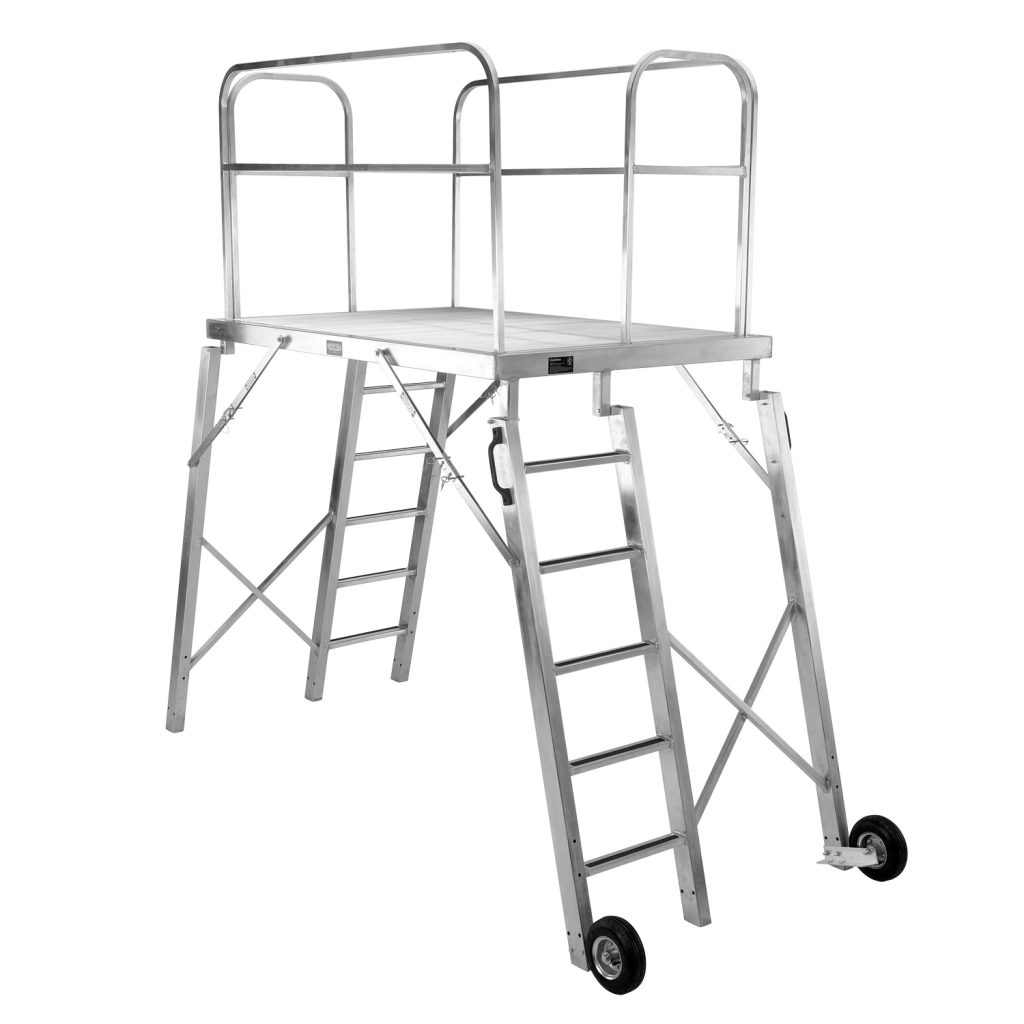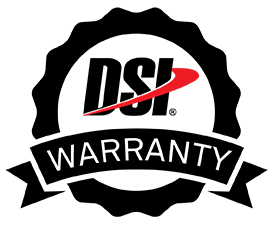 DSI Command Center Podiums are the only podiums with a Limited Lifetime Warranty. The warranty covers all welds and structural materials from defect, workmanship, or failure for as long as the original retail purchaser owns the product (components and hinges are limited to 4 years from the date of purchase).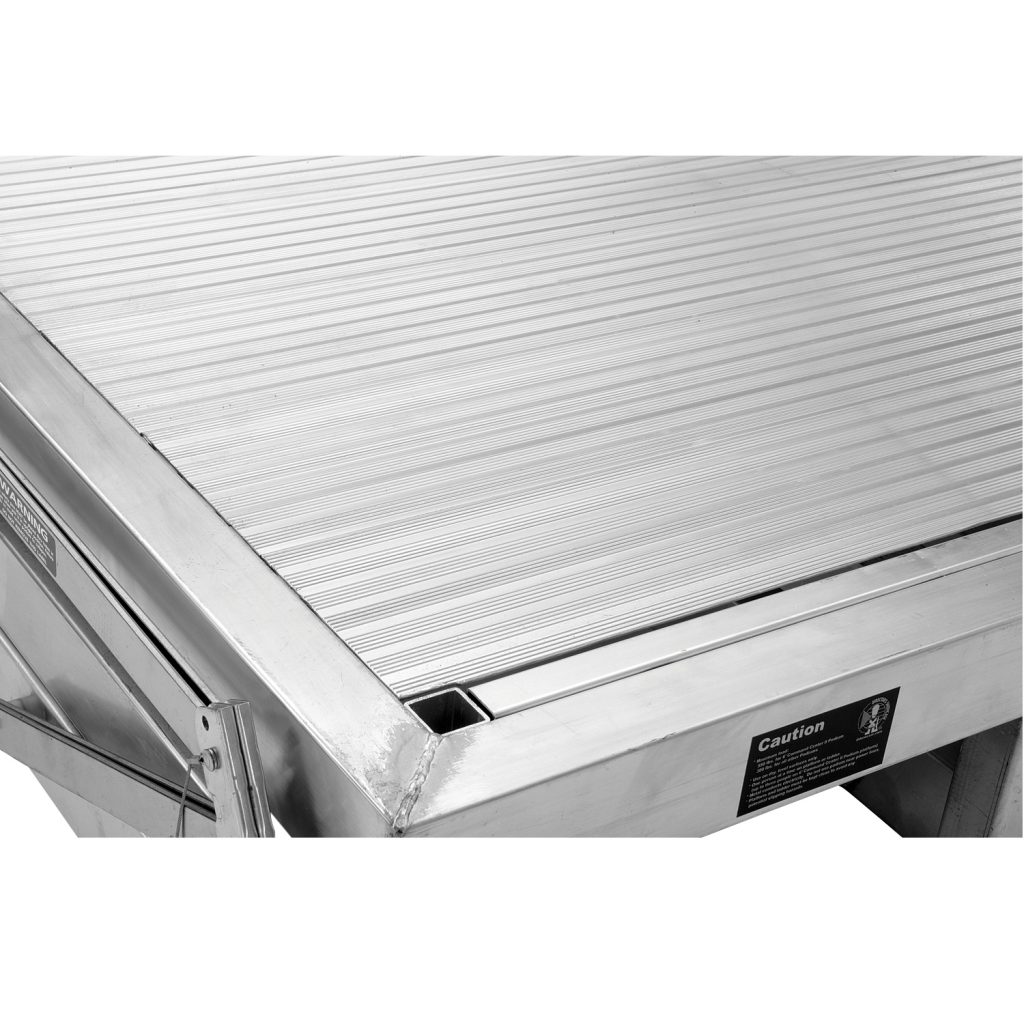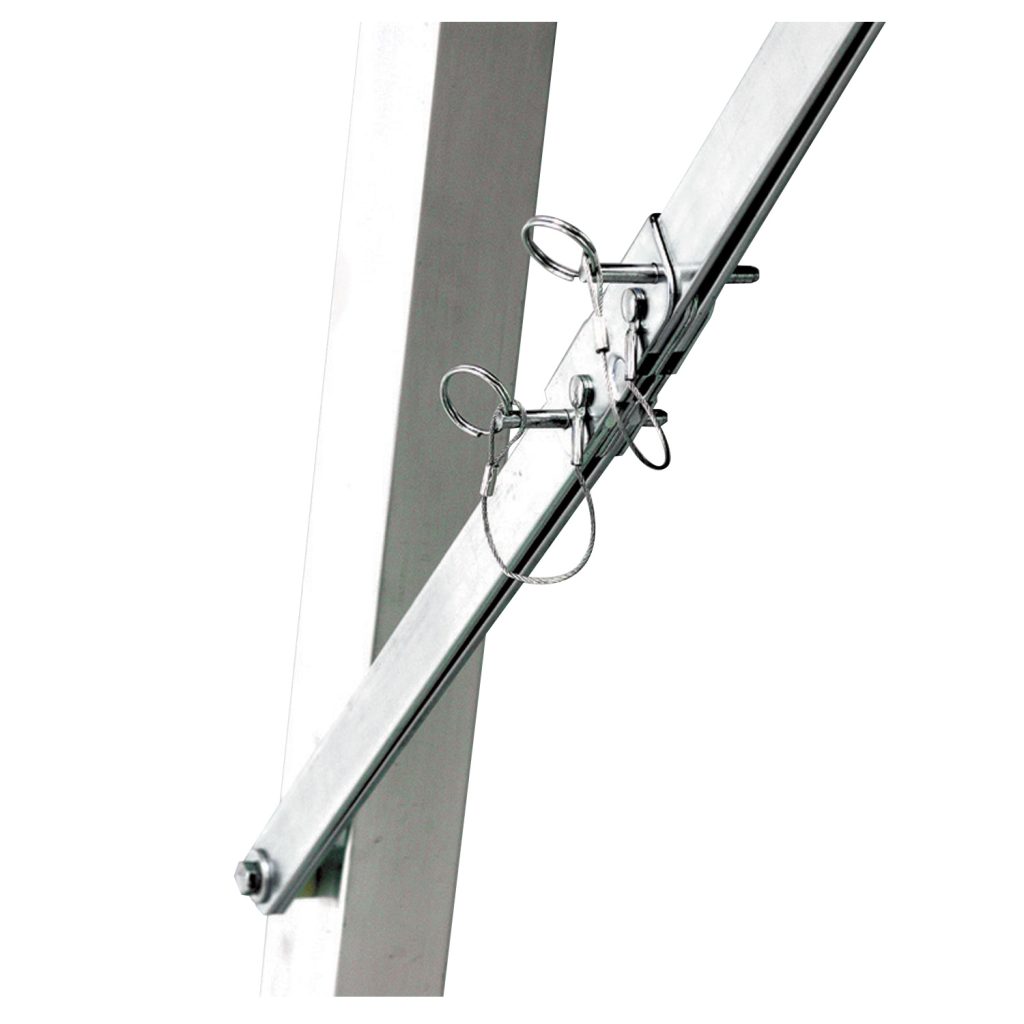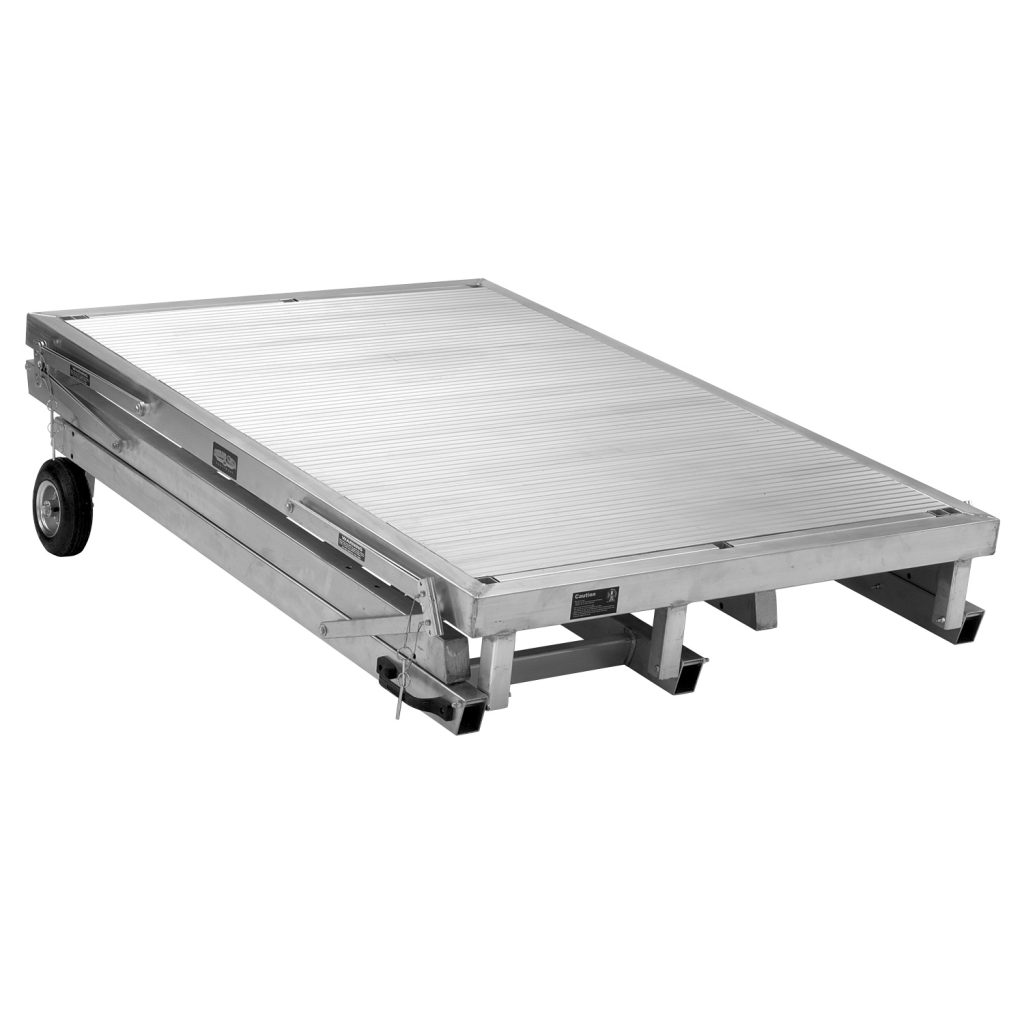 • Huge 4′ x 6′ platform with removable front and back boundary rails
• Heavy-duty, non-skid aluminum deck is 100% weatherproof, unlike wooden platforms
• Ladders on both ends allow for better platform access
• Collapses completely, making it easy to transport and store
• Four double-strength steel hinges with hardened steel roll pins ensure stability when moving on field in "up" position (by pulling only)
• Two 8″ No-Flat Solid Rubber wheels for reliable maneuverability over rough terrain
Prices are subject to change due to fluctuations in aluminum prices.
6′ Silver
SKU: PD70 (silver)
Price: $2,912.00
In-Stock
Ships via truck freight
6′ Black
SKU: PD70B (black)
Price: $3,428.00
In-Stock
Ships via truck freight
As of May 2, 2022, DSI has implemented a surcharge to all podiums, carts, and parts. Please check with your authorized DSI retailer for updated pricing.
Please note:
• 6′ podium has a maximum load capacity of 550 lbs
• 6′ podium weighs approximately 190 lbs
• 6′ podium ships on a skid via truck freight (call for freight cost)
• Schools receiving truck shipments should have a loading dock to reduce the risk of damage to the shipment
Need help with podium assembly?
Visit our support page for video and printable instructions.